Top 5 Historical Places to visit in Ludhiana
Philaur Fort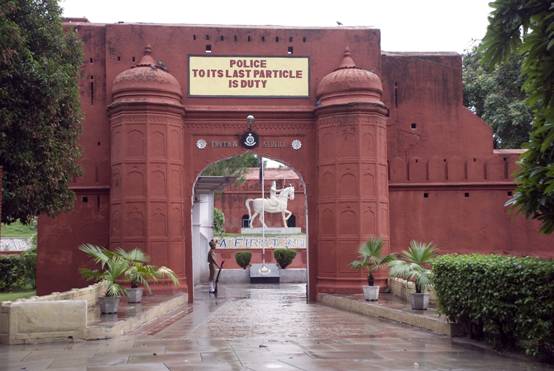 Punjab Police Academy Campus, Phillaur known as Philaur Fort is one of the most visited places in Ludhiana. It is also known as Maharaja Ranjit Singh Fort. It is easy to reach there by air, train and road as all the opportunities are prepared to reach there by Punjab Government. You can visit here morning to evening and it is free of cost visits here. So enjoy the trip.
---
Maharaja Ranjit Singh War Museum
Maharaja Ranjit Singh Museum is located on GT Road Ludhiana. It is spread in the area of 4 acres. The main motive of this museum is to spread awareness about the defense services for everyone to get information about the best suited defense technology in India. Here you can see a large statue of Maharaja Ranjit Singh placed on a throne, which looks magnificent.
---
Gurudwara Nanaksar, Jagraon Ludhiana
The Gurudwara Nanaksar Jagraon is located in Jagraon the western end of Ludhiana district away at 38km of the main city. This is a memorandum of famous revered sikh saint Baba Nand Singh Ji Kaleranwale. This is also known for the place where Guru Gobind singh ji fell down in between the huge war against the Mughals.
---
Gurudwara Shrimanji Sahib Alamgir, Ludhiana
Gurudwara Shrimanji Sahib Alamgir is located at Alamgir village and it is situated 10km away from main city Ludhiana. It is a well know and very famous religious attraction place in Ludhiana where people come from various parts of all over Punjab and also from outside India. This is a symbol of religious harmony.
---
Punjab Agricultural University Museum, Ludhiana
Punjab Agriculture University Museum Ludhiana is a place which is of high value of educational and sightseeing in Ludhiana. This is placed at outskirts of the town. It was established in 1962. Its old name was replica of the Land Grant of America. This museum houses the local arts and other ancient objects. Every year a kisan mela held at this place which is also a great sight to see.
---